---
Debit Credit Theory
Colin Dodds'
"Debit Credit Theory (Accounting Rap Song)"
is so popular it's not only racked up the YouTube views and become available for download on iTunes, but inspired lip-dub renditions from numerous classrooms, including those inside
Tyrone
and
O'Neill
high schools. Think of it like a "Macarena" you can do in a conference room. In fact, precluding high school hallways, that's the only place you really should.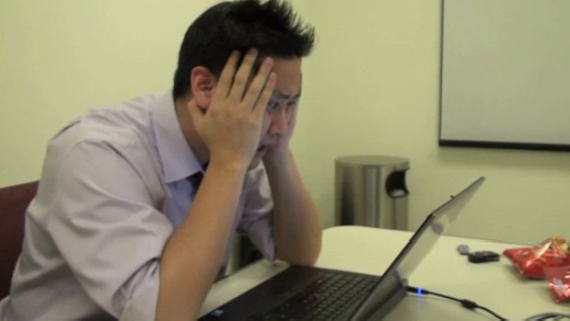 ---
Sh*t Accountants Say
Capitalizing on 2012's hugely viral "Sh*t Girls Say" video meme that launched a thousand demographic-specific spin-offs, Ernst & Young senior auditor James Huang
humorously captures the typical CPA busy season gripes
, ranging from technical difficulties to the perils of orchestrating the entire team's delivery orders. Who hasn't been tasked with a list including "half diet half regular Coke with extra ice"?