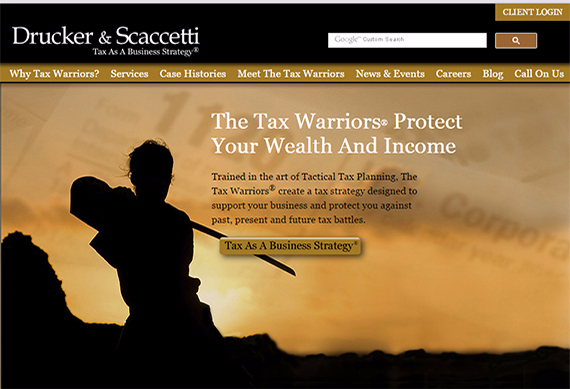 ---
Firms often look for something to differentiate themselves from the pack. It can range anywhere to being a tightknit, community-oriented business, to a specialization-heavy practice. For Philadelphia-area firm Drucker & Scaccetti, their distinctive element came in the form of a special identity: the "Tax Warrior."Working off a creed penned by writer and D&S client Reese Palley, Pulitzer Prize-winning cartoonist and D&S client Tony Auth created five original watercolors to coincide with the Tax Warrior code. The artwork is now prominently featured in the firm's main conference room (otherwise known as "The War Room).
To read more about the firm, see our profile.
---
"When King Arthur of the Round Table sought to redress injustice, he sent out his Warrior Knights to do the job."