IFAC Reaches Out to Pope Francis on Role of Accountants
November 17, 2016, 11:53 a.m. EST
The International Federation of Accountants has sent a letter to Pope Francis on how the accounting profession can help him with the fight against financial fraud and corruption.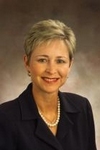 Outgoing IFAC president Olivia Kirtley, a former chair of the American Institute of CPAs, wrote to Pope Francis describing what the accounting profession has accomplished in support of a call to action the pope issued two years ago. After the 2014 World Congress of Accountants in Rome, the pope invited thousands of accountants to a private audience at the Vatican and challenged them to do more in the global battle against fraud and corruption.
"I am pleased to report that following our meeting with you, IFAC has focused on intensifying the profession's activities in several ways that we believe will have lasting impact in reducing both the supply and demand side of fraud and corruption," Kirtley wrote.
She noted that IFAC has worked on increasing professional accountancy capacity in developing countries and pushed for greater participation in stronger governance across all types of organizations. IFAC has also advocated for more transparent and complete public sector financial information, including use of International Public Sector Accounting Standards.
"Serving the public interest is at the very heart of IFAC's mission," Kirtley wrote. "Combatting fraud and corruption is clearly a public interest mission where our profession can provide valuable skills and experience."
Pope Francis has urged accountants to combat financial corruption. "In your work, you accountants support businesses, but also single families, by offering your economic and financial advice," he told accountants in 2014. "I encourage you to always work responsibly, fostering relationships of loyalty, justice, if possible, of fraternity, bravely confronting especially the problems of the weakest and of the poorest. It is not enough to give practical answers to economic and material questions. It is necessary to generate and cultivate ethics of economy, of finance and of employment; it is necessary to maintain the value of solidarity— this word which today risks being taken out of the dictionary—solidarity as a moral approach, an expression of attention to others in all their legitimate needs."
"There is a stronger temptation to defend one's interest without concern for the common good, without paying much heed to justice and legality," the pope added. "For this reason everyone, especially those who practice a profession which deals with the proper functioning of a country's economic life, is asked to play a positive, constructive role in performing their daily work."
Kirtley agreed with his call to action. "We also recognize that this many-decades old fight is one we can't win alone," she wrote. "There is real need to join forces with other organizations to both make meaningful progress and yield faster results. Combatting this problem requires intense, coordinated action across all civil society institutions. The accountancy profession will continue to vigorously do its part."
She also had a more personal message for the pope in closing. "On behalf of the global accountancy profession, thank you for your courage and leadership in the fight to rid society of fraud and corruption that harms so many, and for all your personal efforts to inspire what is possible to enable a better quality of life and hope for future generations," she wrote.